Like many business owners across the country Cass Spies, founder of Australian frozen yoghurt company Twisted Healthy Treats, felt the sudden shock of the COVID-19 lockdown and pandemic when her business crashed to a complete stop overnight. But, in a remarkable turnaround, Cass's planned expansion into overseas markets, turned 2020 from potential disaster to tangible delight.
Back in March when Australia felt the first pangs of the COVID-19 pandemic, with lockdowns and business closure across the nation, Cass Spies, the founder of Twisted Healthy Treats frozen yoghurt company, watched her business disappear.
"When the lockdown first occurred, our business went to zero overnight, which was an incredibly scary place to be as a business owner," says Cass, who had spent the past 11 years building Twisted Healthy Treats into a national success through several development phases and significant investment.
The overriding emotion at the time was panic, she says. "The first things were panic and sadness because we had really built the business to a point where I felt very confident and strong in terms of the position we were in," Cass explains.
"My first thought was, how do we get through this together as a team? How do I make sure I am looking after the people on my team? I had people's livelihoods in my hands…that was really first and foremost in my mind, as well as the safety of the team."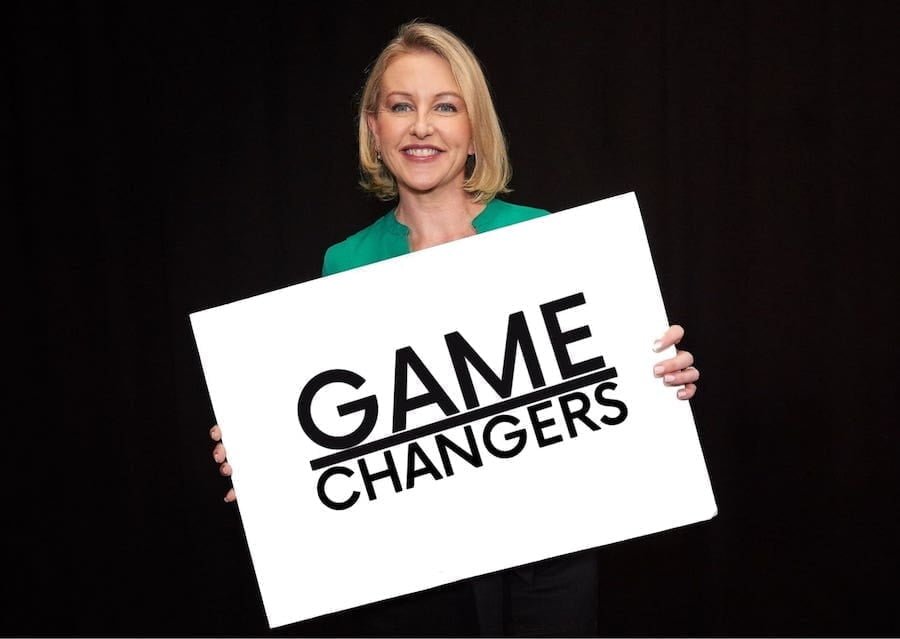 Indeed, the business prospects appeared bleak as the public's attention shifted from frozen treats to hoarding toilet paper and other essentials during an uncertain and, at times, frightening period in the country's history.
Cas and her company create frozen yogurt and ice-cream treats that are not just delicious but are also good for you. Twisted healthy Treats come in low-sugar, zero-sugar, gluten-free and probiotic varieties that are sold in thousands of supermarkets across Australia, as well as school canteens.
"We lost our school canteen business, our grocery sales pretty much plummeted," Cass recalls. "Then, just as things were starting to look grim from the sales perspective, our first purchase order from corporate retailer Costco in the United States came in and we were able to turn our attention and all our energies to that. And that was a real game changer for the business."
At the heart of that abrupt change of fortune were years of dedicated demanding work. "It was a project we'd been working on for just over two years," Cass says, "We had hoped it would land at some point in 2020. We'd done so much groundwork, the licenses and approvals from Canberra, the ability to export Australian dairy is not for the faint-hearted. But we got there, and the team was amazing in terms of getting behind it.
"I think the most exciting thing about that time was the first four forty-foot containers of frozen Australian dairy product was meant to last three months on the US shelves, but it actually sold out in three weeks. So, on the back of that, we have generated more and more and more product, and were about to close the door on the 20th forty-foot container for the year, which is really exciting."
The success hasn't just benefited Cass and her company. "It's been amazing for everybody in our supply chain," says Cass. "It's all Australian dairy – something I am very passionate about – but also our packaging is from an Australian manufacturer, so in hindsight, it's been a wonderful year."
Indeed, Cass's faith in Australian produce has repaid her many times over. "I think the quality spoke for itself when we landed on the shelf in the US," says Cass. "There's only so much that you can do in terms of packaging and marketing when it comes to a food product and getting that resonating with customers, well, it comes down to taste and that is absolutely about the quality of the produce we use to make our products."
As good a year as it has turned out to be, Cass says she has learned valuable lessons along the way particularly about competing against companies with more resources and a bigger share of the market.
"You need to have an incredibly thick skin you need to be able to get back up when you get knocked down because there will be knock downs," says Cass.
"You need to able to rationalise when a product gets deleted off a shelf in a national supermarket, that it doesn't mean you're a failure as a human. You need to take some of it personally because it is your business, but do not take it to the point where it will affect your mental health.
"You will get knocked down, you are up against the big boys and it is challenging work, but I think you just need to be prepared for that battle."
Part of the reward for all Cass's efforts this year was to be named as Australia's Food and Beverage Executive of the Year at the 2020 Food & Beverage Industry Awards for best Executive Of the Year. .
"I'm incredibly honoured that I won this award, but I think for the size of the business that we are, the fact that we are able to launch our product into the US is something I am incredibly proud of.
"We are a much smaller company than we may appear to be from our social channels and the things we are achieving in the market. I think that is one of the reasons for the award this year.
And Cass's advice for those who want to scale the heights with their own business? Aim High. "Absolutely go for it," Cass says. "It's the most rewarding thing I have ever done in my professional career but be prepared for the long road ahead. Our ultimate goal with Twisted Healthy Treats is to be Australia's leading "better for you" frozen dessert manufacturer in the country."