Most owners of a business with a $3-million annual turnover would sit back and take it easy – particularly if they felt they'd already made their mark in their chosen industry. But we're not talking 'most' people here.
In this interview from our series of chats with inspirational women, TV presenter Chris Bath sat down with Taryn Williams, a pioneering young woman with passion for the modelling industry and empathy for those working in it who she feels are regularly 'treated unfairly' and about whom there are a lot of 'negative connotations'.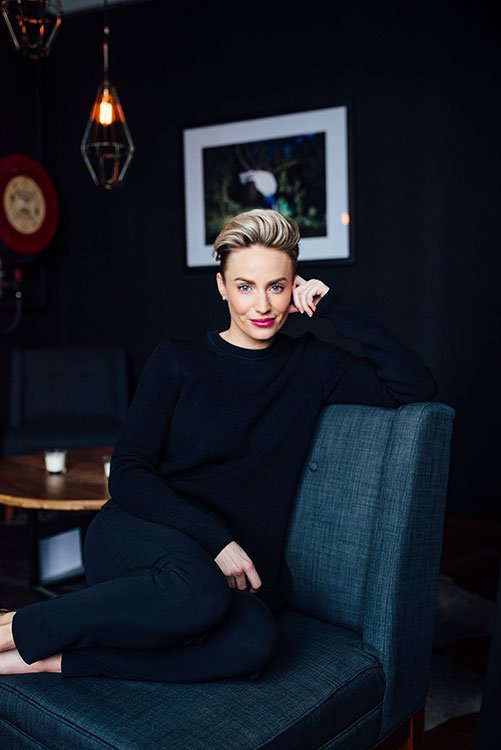 After featuring in front of the cameras internationally from the age of 15, Williams started her own Agency in her twenties as a more ethical way of doing business within a supportive community, and in an attempt to change the industry from within. That agency, WINK Models now represents 650 models of all shapes, sizes and ages – and has earned a healthy reputation in the marketplace (not to mention that annual turnover we mentioned earlier).
Listen while she talks exclusively to TheCarousel.com about what drives her and find out why WINK was recently placed as one of Australia's 100 Coolest Companies (that could be something to do with the staff having "Access to nutritionists, naturopaths, personal trainers, health and wellness experts, because it's so important". They also get to hit the gym with her every morning at 5:30am!).
But there's a twist in this interview. Sensing another shake-up is necessary in the industry, she's embarked on yet another innovative idea. Taryn's next venture TheRight.Fit, could make agencies just like WINK defunct. Crazy? Well, she doesn't think so. In a move to empower models and clients to make more informed decisions for themselves, she says it's happening in every other industry and she'd rather "be a part of that than sitting there waiting for someone else to do it and being scared of what's ahead".
She definitely comes across as someone who embraces what's ahead – Taryn's newest venture just launched and already has a healthy number of fans. Clearly this forward-thinking business woman won't be sitting back any time soon.
To find out more about Taryn's newest venture check out https://theright.fit/
Hit 'play' to listen to the interview with Chris.
To view in iTunes, click here.