Whether it is running a business growth firm, using technology to tackle global issues, striving for financial health, specialising in PR or launching an app to help combat debt; success doesn't come easy. You need to stand out and make a difference in the face of adversity. We ask these seven entrepreneurs what they think it means to be successful…what it takes to be a game changer.
For the full interviews with host Edwina Bartholomew, click on the links below.
Jonathan Despinidic, Sipora Founder
From a cystic fibrosis diagnosis to co-creating a saving and shopping app, Jonathan Despinidic is using boyhood adversity as motivation to helping Aussies to save their spare change into a digital piggy-bank… and achieve guilt-free online shopping.
SIPORA is the app-antidote to credit card or Buy Now – Pay Later debt.
Find out if he's a Game Changer…
You can check out sipora.com.au for more information.
Michael Mancuso, PGA Advisory CEO
From minding his own money to guiding others to financial freedom Michael Mancuso and the PGA team describe themselves as Personal Trainers.. for your Money!
They're dedicated to helping everyday Australians navigate their way to a healthier financial future – and their workouts are based on communication.
Find out if he's a Game Changer…
You can check out pgaadvisory.com.au for more information.
Anne McKevitt, MDPC Global Founder
From teen-age run-away to globally recognized business leader. A best-selling author, TV personality, multiple award-winning woman in business and much respected philanthropist Anne McKevitt has worked with royalty, U-S Presidents, Hollywood A-listers and moguls of the music industry.
But NOW her focus is on helping others become successful.
Find out if she's a Game Changer…
Visit mdpcglobal.com for more information.
Christina Gerakiteys and Lisa Andrews, SingularityU Australia CEOs
They're the innovative thinkers transitioning those thoughts to actions. In a world experiencing new technologies at an ever-increasing pace, powerhouse CEOs Christina and Lisa and the global members of Singularity-U are driving positive change to tackle humanity's biggest challenges.
Their aim? Co-creating a better world for all.
Find out if they're Game Changers…
You can check out singularityuaustraluasummit.com for more information.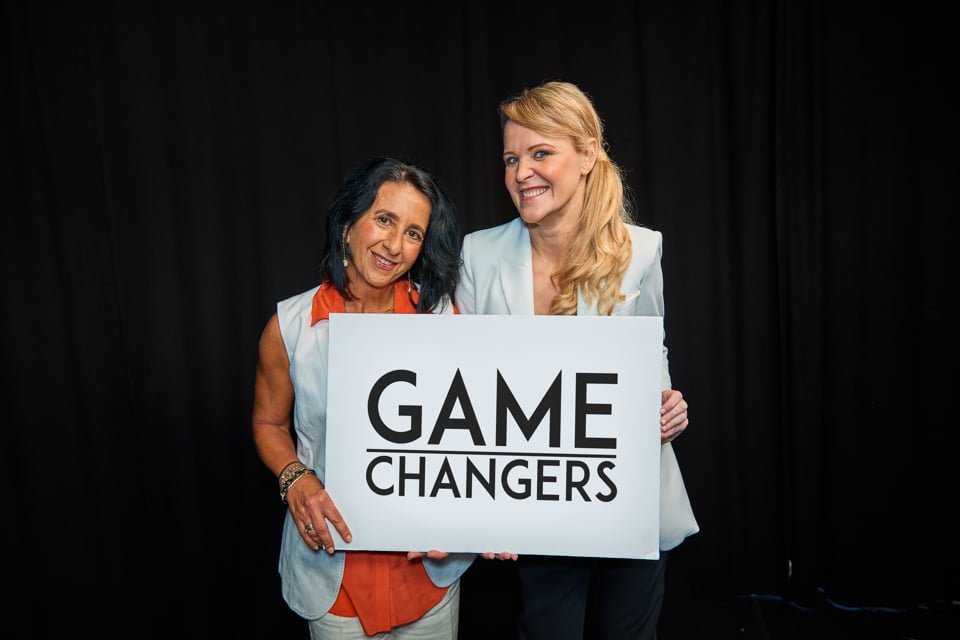 Erin Sing and Michelle Palmer, Modern Currency Founders
From Communications Buffs to Inspired Influencers. For Michelle Palmer, Erin Sing and their team at Modern Currency, the mission is to innovate, influence and disrupt the communications industry.
Their mantra? 'No Time To Be Dull!'
Find out if they're Game Changers…
Check out moderncurrency.com.au for more information.