Synergie Skin founder Terri Vinson describes herself as "part science nerd, part beauty tragic." It is this combination of smarts that has enabled her to deliver great skin to Synergie Skin's legions of fans at home and internationally. Terri's brand, Synergie Skin, has experienced rapid growth since she founded it in 2005. As a scientist with a passion for cosmetic chemistry, Terri saw a gap in the market for skincare that intelligently combined clean ingredients with scientific innovation.
At University, Terri studied immunology and the microbiology of cells – she followed this with post-graduate study in formulating chemistry. She began her career as a senior teacher, and later found a position in the beauty industry as an educator and formulator for a cosmetic company. As a beauty consumer herself, Terri recognised the rising popularity of clean and safe skincare. Consumers are savvier than ever about potentially harmful ingredients, and many companies have jumped on the "natural beauty" bandwagon. However, as a scientist, Terri realised that good skincare isn't the simple result of chopping up some aloe vera in your kitchen. Great skincare, she says, "has to have grunt, and it has to be backed by clinical data."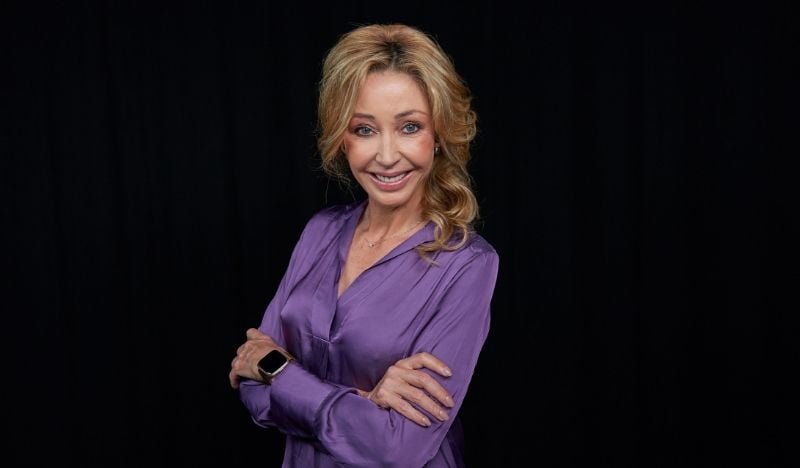 Terri is still passionate about teaching. She said one of the most significant gaps in the beauty market is "empowering consumers with a scientific understanding of the products they use." Terri is passionate when she speaks of why the simplification of terms like "natural" doesn't always serve consumer's best interests. She says, "What concerns me is that the terms 'natural' and 'organic' are often used too loosely in the beauty industry. Natural is not always best, and it is essential to understand the concept of 'natural' in our industry and realise that natural ingredients can be harmful, irritating, and even toxic. Arsenic, for example, is 100% natural but less than 1/8th of a teaspoon can be fatal. The beautiful oleander shrub can be organically grown but may result in cardiac arrest if the leaves or flowers are ingested. To me, clean beauty should use the very best of both science and nature in synergy. Harnessing the positive attributes from both will result in a product that produces the best results with the highest safety profile."
For Terri, this understanding is what brings the "Synergie" to Synergie Skincare. Cosmetic formulations that cut through the marketing hype to deliver the safest and most effective results for consumers.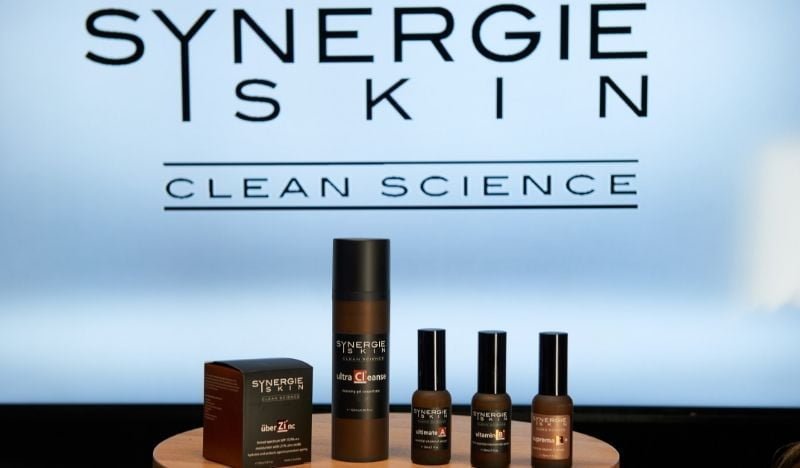 Terri set out to deliver what she terms "Clean Science" to skincare consumers: something that is defined by research, intelligent formulations, and a mindful approach to beauty. This is why all Synergie products, from skincare to mineral makeup, are free from parabens, phthalates, SLS, PEGs, Propylene glycol, artificial colours, synthetic fragrances, talc, and dimethicone. And on top of this? They are effective! Synergie skincare formulations contain potent Vitamin A blends and high-grade Niacinamide and Vitamin C – ingredients scientifically proven to reverse and prevent the signs of aging. Her exacting, perfectionist attitude has paid off. Synergie Skin is moving to their second warehouse in response to demand Terri admits was "far higher than I ever anticipated."
It's a fantastic problem to have and Terri is committed to remaining Australian made and vertically integrated. She says trust in Australian made products is a huge asset, and she wants to continue to provide jobs for her expanding Australian team. Remaining vertically integrated also allows her to be quick to response to market demands and means she retains control over formulation and production. "I formulate, develop, and test my products in my Melbourne based laboratory. As a mother, I have always felt that if I won't put it on my face, or my children's face, I wouldn't put it on my customer's.
For Terri, this understanding is what brings the "Synergie" to Synergie Skincare. Cosmetic formulations that cuts through the marketing hype to deliver the safest and most effective results for consumers.
What's next for Synergie Skincare? The skincare brand will continue to lead the market in Australian Cosmeceutical skincare while pursuing growth in Asia, Europe, and the United States. As for product development? Terri feels integrating AI is the next step "genetic profiling will allow us to create bespoke skincare for Synergie's customers."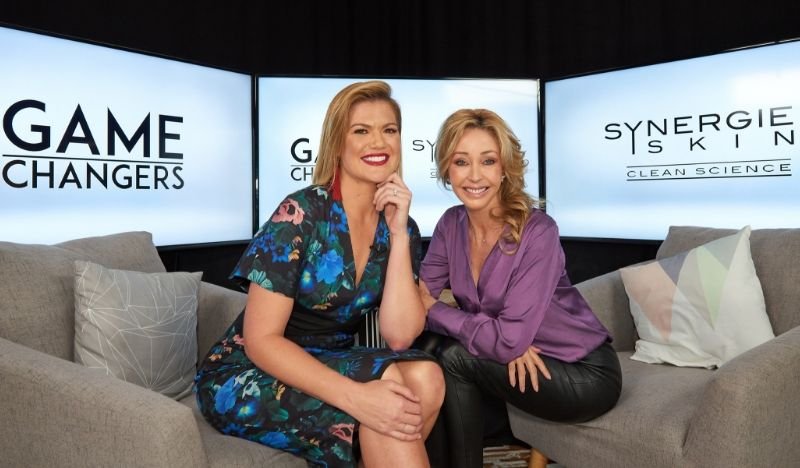 The future looks almost as bright as a Synergie Skincare complexion! But is Terri a Gamechanger? Watch her interview with Sarah Harris to find out!
About Synergie Skin:
Synergie Skin is a "clean science" based cosmeceutical and mineral makeup range. It combines active, scientifically proven ingredients with clean technologies and delivery systems. The Synergie Skin skincare range contains Vitamin A, Vitamin C, and Vitamin B and peptide actives with calming, restorative and nourishing moisturisers, eye creams, and cleansers.